AMAZON WEB SERVICES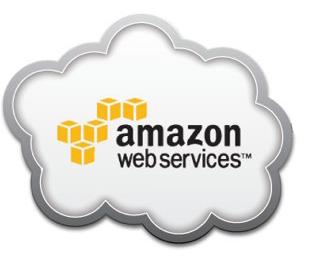 AMAZON EC2
A

mazon Elastic Compute Cloud (Amazon EC2) is a web service that provides resizable compute capacity in the Amazon cloud. It is designed to make web-scale computing easier for developers.

Amazon EC2's simple web service interface allows you to obtain and configure capacity with minimal friction. It provides you with complete control of your computing resources and lets you run on Amazon's proven computing environment. Amazon EC2 reduces the time required to obtain and boot new server instances to minutes, allowing you to quickly scale capacity, both up and down, as your computing requirements change. Amazon EC2 changes the economics of computing by allowing you to pay only for capacity that you actually use.
AMAZON CLOUD USAGE OF PRICE LIST
Here, I'm going to explain on
BASIC (FREE).

Before enter into this topic I'm want to thank

Mr.Solomon, Director of Oracle Pvt Ltd , chennai

because he support us to do research it on amazon cloud.
Does Amazon Cloud charge you for using Free Trail???.....
obviously amazon cloud won't charge, unless you usage of amazon cloud will not be exceed an amazon standards. so you people before using the amazon cloud just ready to be aware of how limited to use the amazon cloud? otherwise you loose your money depends on your usage of amazon cloud. Spending amount i cant say it's depends on your usage. We nearly loose 25,0000/- of the First Month. So Mr.solomon sir aim is to people won't suffer as like as us.
In our cases, I'll show the snapshot of loosing money on amazon cloud of first month
Don't worry I'll help u to make a safety usage of amazon cloud without loosing your money!!!
Before started usage of amazon cloud, you people aware on following points

to make safety yourself,
5 GB

of

Amazon S3

standard storage, 20,000 Get Requests, and 2,000 Put Request
100 MB
of storage, 5 units of write capacity, and 10 units of read capacity for
Amazon DynamoDB
.
This is the Database usage providing by the amazon cloud, I Recommend you to wont use it before reading this following instruction because if your usage of RDS was cross the limit then they charge you huge amount.
750 hours

of

Amazon RDS

Single-AZ Micro DB Instances, for running MySQL, PostgreSQL, Oracle BYOL or SQL Server (running SQL Server Express Edition) – enough hours to run a DB Instance continuously each month*

20 GB

of database storage

20 GB of backup storage

for your automated database backups and any user-initiated DB Snapshots
This thing will anymore charge u daily it's purely depends on your running time of instances, Downloading the file, Bandwidth. Only thing is mind it u can reduce this cost by stop the instances when not in use & don't download much file from amazon unless u need it.
15 GB

of

bandwidth

out aggregated across all AWS services*
750 hours of

Amazon ElastiCache
- enough hours to run a Cache Node continuously each month.
1,000

Amazon SWF

workflow executions and a total of 10,000 activity tasks, signals, timers and markers, and 30,000 workflow-days.**
Amazon cloud really sees good to use it have lot of advantages but my thought was beginner knows this before enter into Amazon cloud.

https://aws.amazon.com
use this link to create account with amazon cloud and once again i'm thank Mr.solomon for giving us opportunity to do research on Amazon cloud.
If You known well and you satisfies with above points then you welcome to use the Amazon cloud.
Hope U All Understood!..... Thank For Spend Time here!.

...
Stay Hungry To Learn!!!... My Upcoming Blogs!!!...
Please give us a THUMBS UP if you like My Exposing!!!..